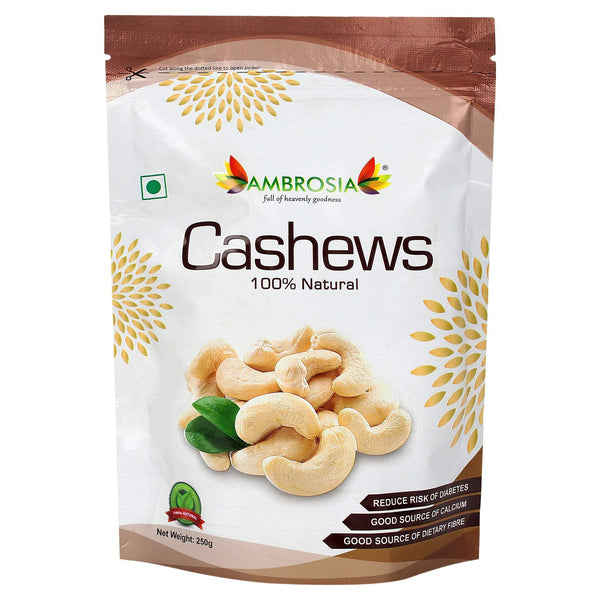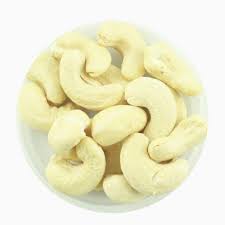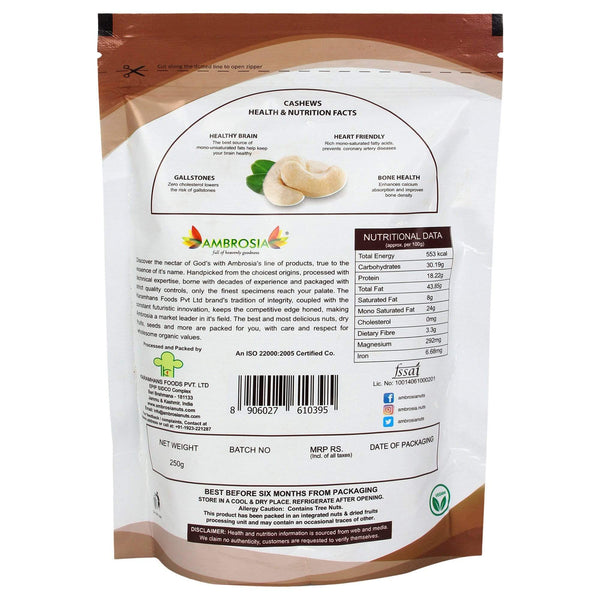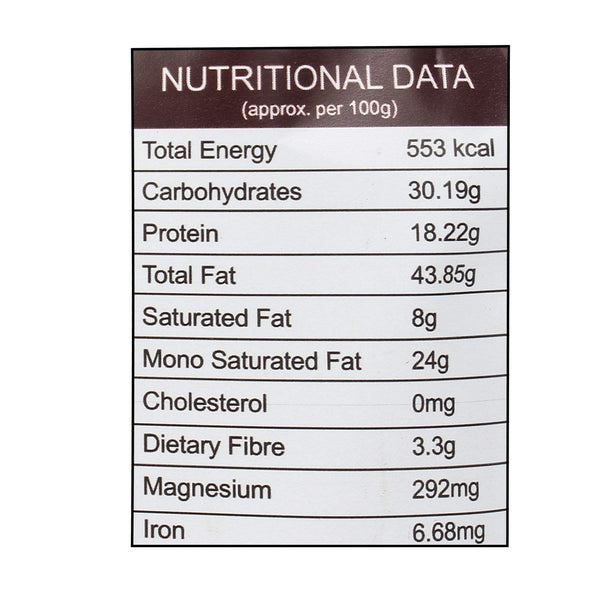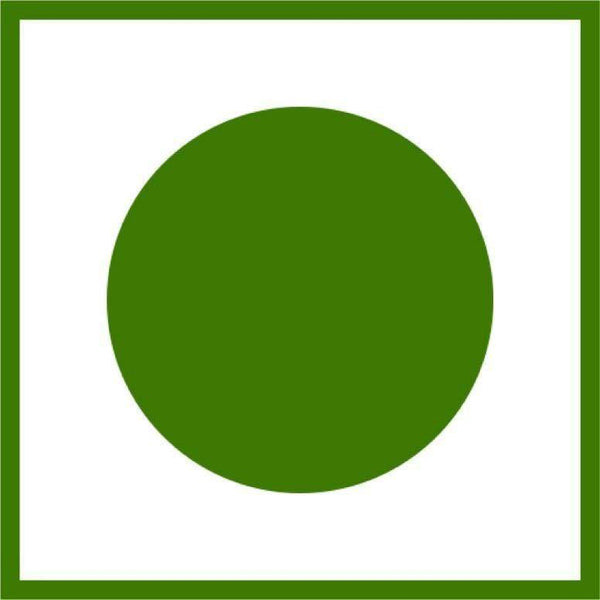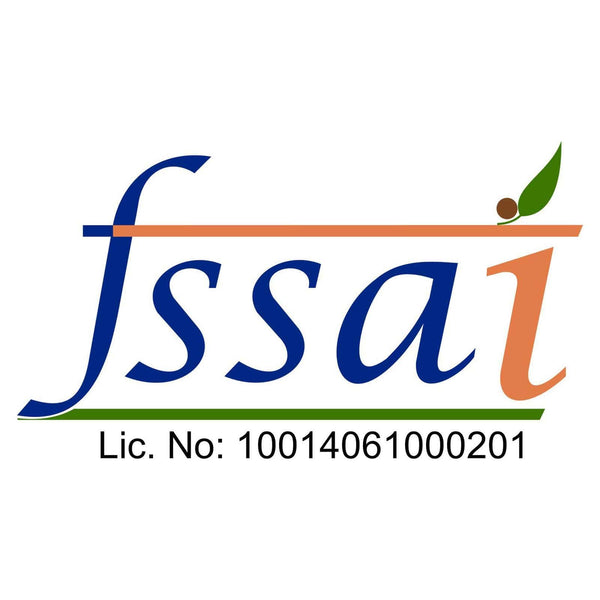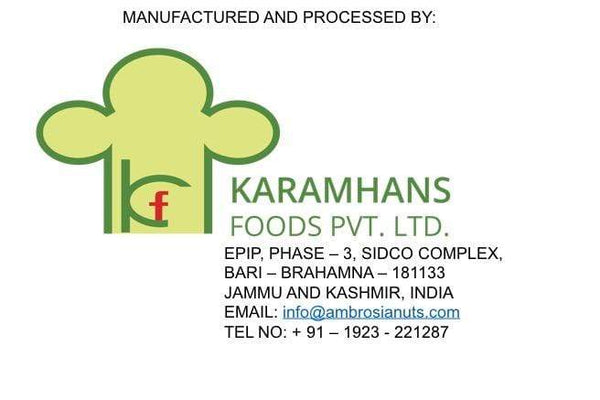 Special Features of Ambrosia Indian Premium Cashew Kernels 250gm:
Grade W240 Wholes Ambrosia Cashews are responsibly sourced from South Indian Farms. Handpicked for crunchiness and laser-sorted for big size kernels.
Ambrosia Cashews are irresistible! Ambrosia Cashews are Fresh & 100% Natural free from any coloring agents or additives.
Processed and hygienically packed in an FSSAI approved facility meeting international food safety standards.
Cashews are rich in plant-based protein, antioxidants, essential minerals, and heart-healthy monosaturated fats.
Excellent source of Oleic Acid which protects your heart. Great On-The-Snack, atop salads and soups or mix in your granola, stir-fries, or other dishes.
Storage Recommendation : Store Ambrosia Cashews in a cool, dry place in an airtight container to avoid absorption of other food odors. Cashews may also be stored in the freezer for up to one year. 

Recommended Intake: A handful ~ 18 whole cashews provides Vitamin K ( ~ 12% of your daily needs)
Walnuts are fresh and crunchy.
Customer name
Excellent almonds in terms of size and quality. Taste is also good
Cheena