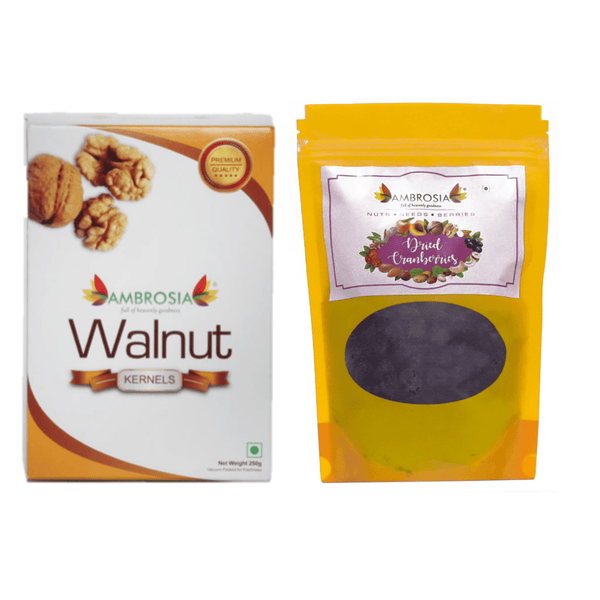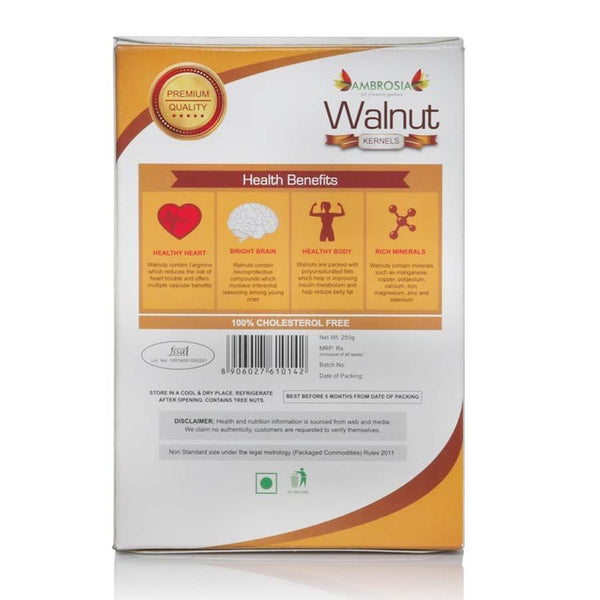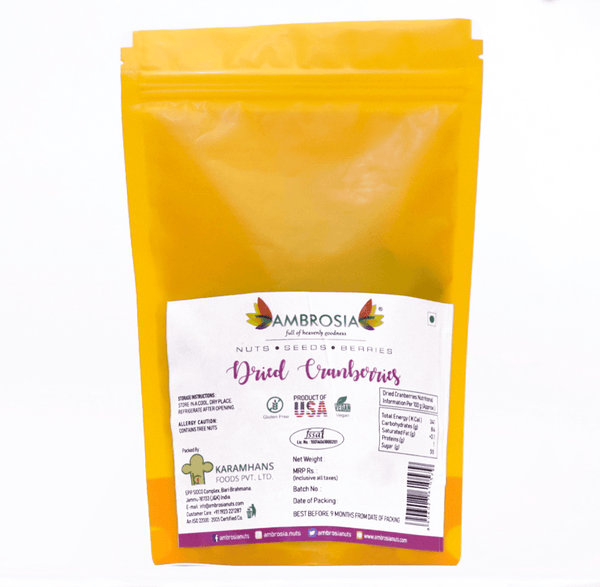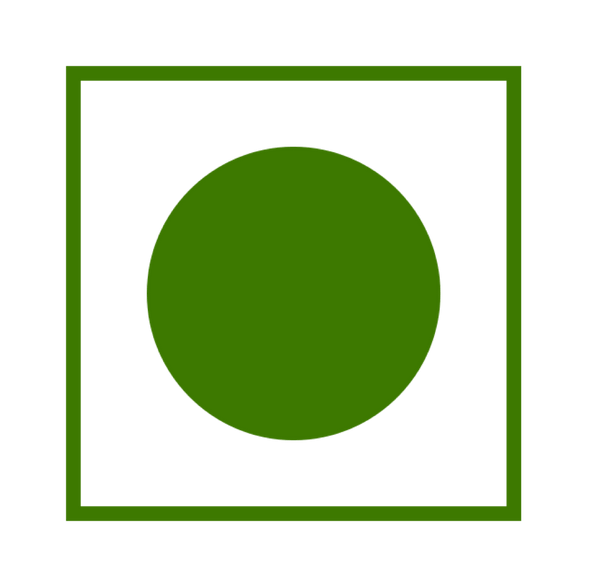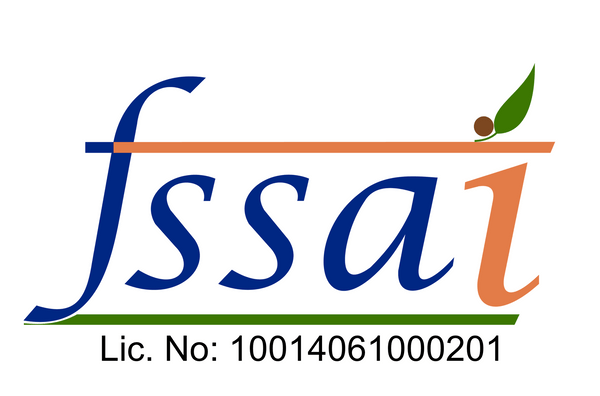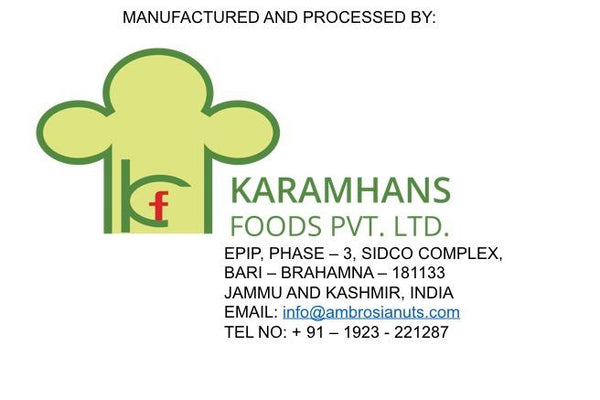 Special Features of Ambrosia Kashmiri California Kernels Walnuts - Premium
Extra Light Halves Kernels sourced from selected California Farms

These are double-sorted to offer Fresh, Raw & Crunchy Walnut Kernels

These are vacuum packed to retain freshness & to avoid any 

contamination

100% Natural – No color-enhancing additives used

Hygienically packed in a facility meeting food safety standards Usage
Benefits of Ambrosia Walnuts:
Walnuts are rich in Omega-3 fatty acids

Walnuts are rich in plant-based proteins and good unsaturated fats: Zero Cholesterol & Zero Trans Fats

Walnuts are a Super Food for ALL age groups especially children

Walnuts are high in dietary fiber which helps curb mid-day cravings
Sprinkle walnuts on salads, desserts, and brownies to get your nutrients with an extra crunch
Storage: The best place to store your Ambrosia walnuts is in your refrigerator or freezer, depending upon when you are going to use them. If you are using them daily, store them in an air-tight container in the refrigerator. If you won't be using walnuts for a month or longer, store the vacuum-packed walnuts in a freezer.

Recommended Intake: A handful ~ 12 - 14 Walnut Halves daily soaked overnight in water

Nutrition tip: A handful of walnuts contains 15.5 grams of good fats, 2.5 grams of omega-3 alpha-linolenic acid (ALA)
Special Features of American Dried Cranberry - Wholes 250g :
Ambrosia Premium Dried Cranberry 250g - Ambrosia handpicks and ethically sources its products from the best origins.
Ambrosia Berries are 100% natural free from coloring agents and chemicals.
Ambrosia Dried Cranberries taste fresh, juicy, and delicious! Ambrosia Cranberries are sweetened to balance the tangy flavor
BOOSTS IMMUNITY: Loaded with Anti Oxidants, rich in fiber, Cranberries are great for building immunity and a step towards healthier choices VERSATILE DRY FRUIT: Cranberries are a versatile dry fruit, top them in your smoothies, infuse in breakfast bowls with Walnuts.
ON-The-Go Snacking: Ambrosia Packaging come in easy to carry zip-lock pouches for direct snacking
Storage: Recommended to store dried cranberry in a zip-lock pouch or air-tight container in the refrigerator.
Recommended Intake: Sprinkle a handful of antioxidant-rich, delicious, and flavourful dried cranberries on breakfast bowls, salads, or custards. Cranberries taste excellent in a smoothie
Walnuts are fresh and crunchy.
Customer name
Excellent almonds in terms of size and quality. Taste is also good
Cheena