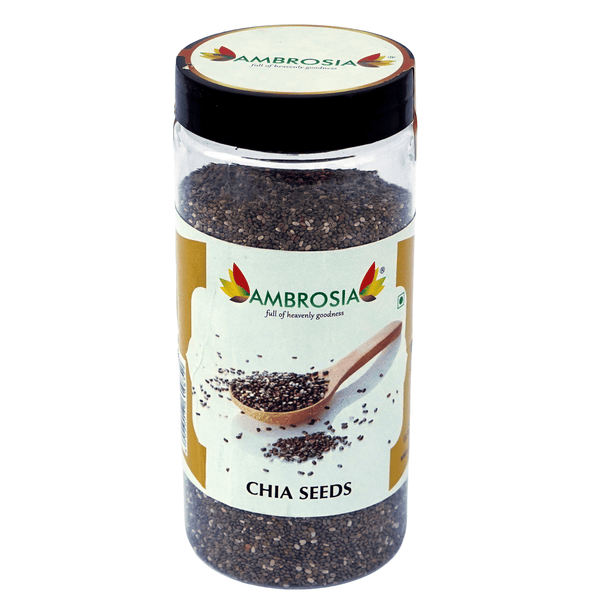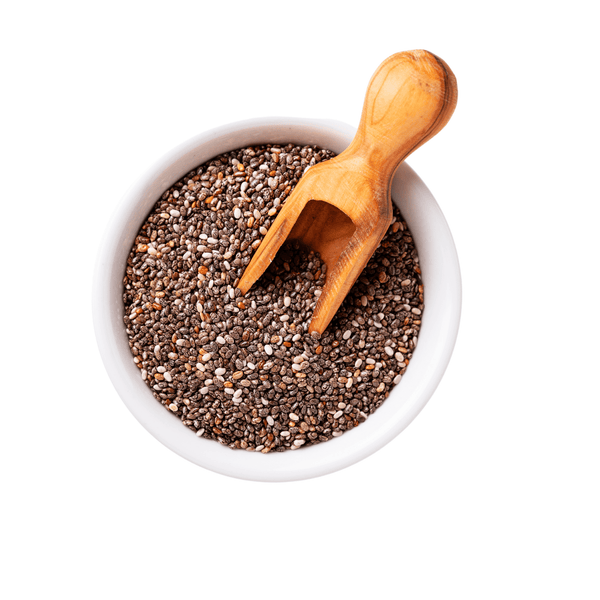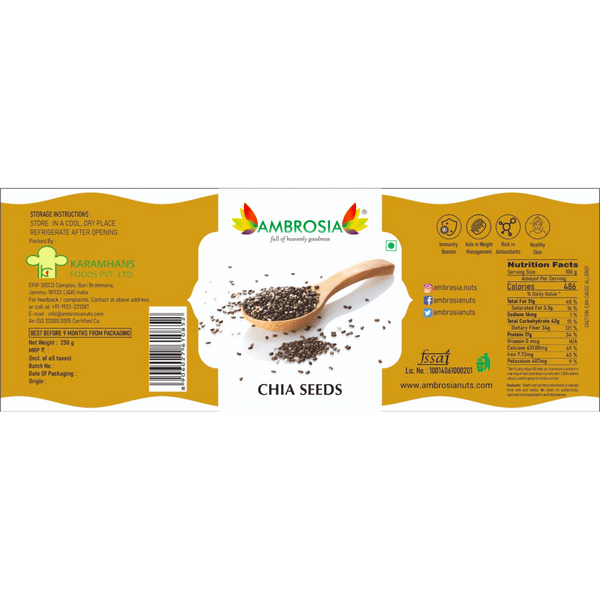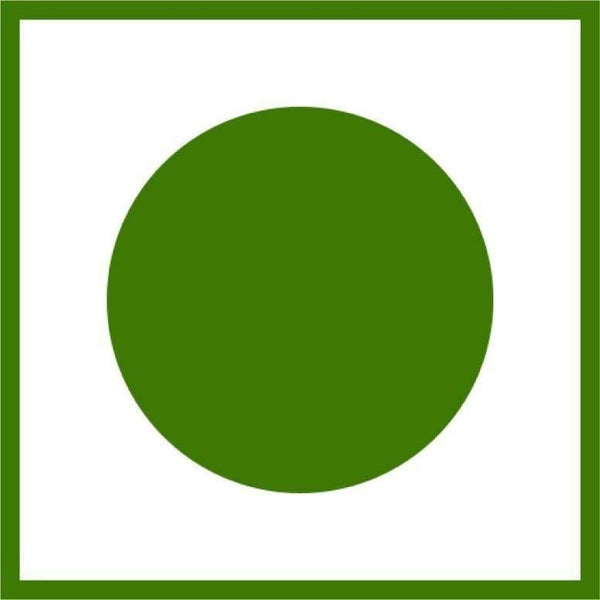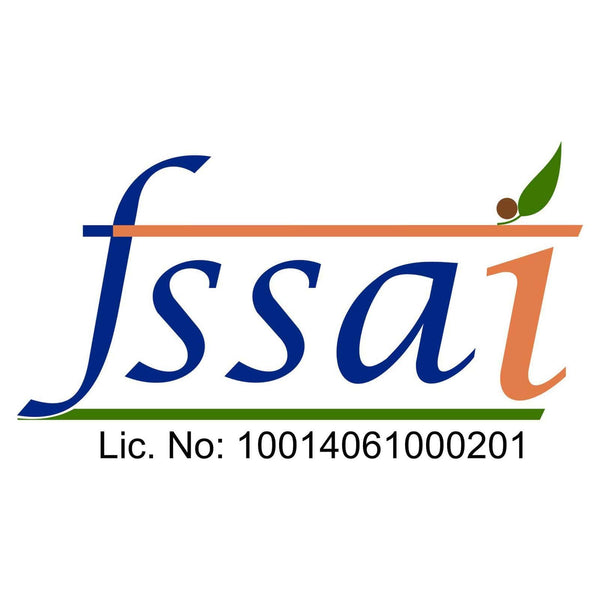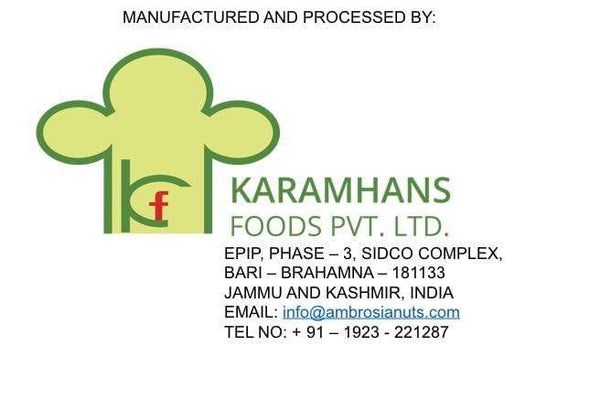 Special Features of Ambrosia Chia Seeds:
TRUSTED FOR QUALITY : Ambrosia double-sorts and handpicks premium quality seeds to deliver the best quality.

Ambrosia Chia Seeds are raw seeds for eating.

Try it first-hand to experience heavenly goodness of Ambrosia products .

BOTTLE PACKAGING : Ambrosia Chia Seeds come in reusable bottles that are easy to carry and snack on-the-go
Unparalleled Benefits:
Chia seeds are popular for helping in managing a healthy weight. They help in reducing food cravings by blocking absorption of calories. Additionally they leave you feeling full for long. This is because they absorb 10 times their weight in water, forming a bulky gel.

Excellent for athletes because the "chia gel" helps in keeping the body hydrated for long.

One of the richest plant source of Omega-3
Rich in dietary fibre and essential fatty acids
Storage: Store chia seeds in a glass or Ambrosia storage container with a tight-fitting lid.

Recommended Intake: 
20 grams ~1.5 tablespoons of Chia Seeds twice per day
Try stirring a tsp of chia seeds in tea , juice , milk or plain water for a nutrient boost
Chia Seeds make an incredibly healthy addition to your salads , yogurts , pudding , smoothies or in baked goods such as breads and biscuits.
Walnuts are fresh and crunchy.
Customer name
Excellent almonds in terms of size and quality. Taste is also good
Cheena