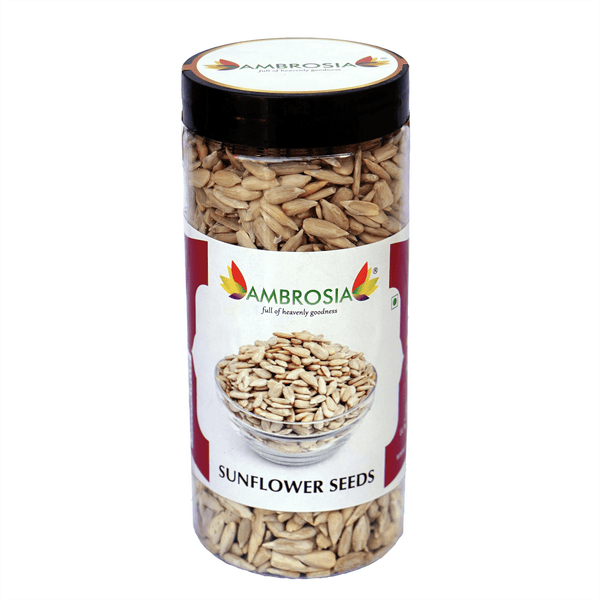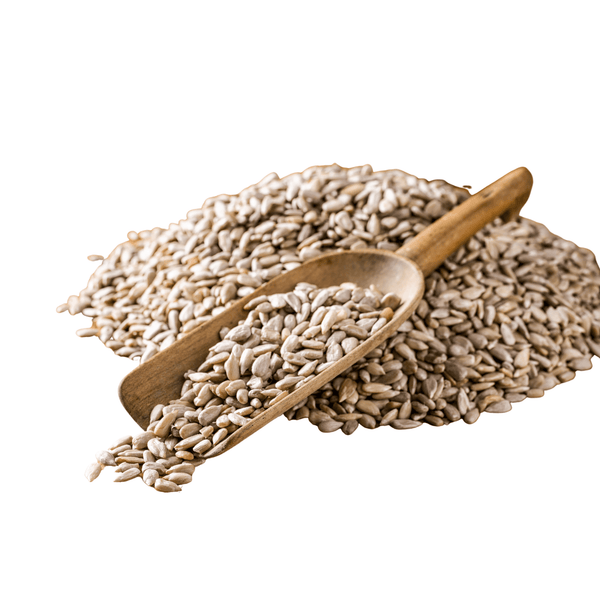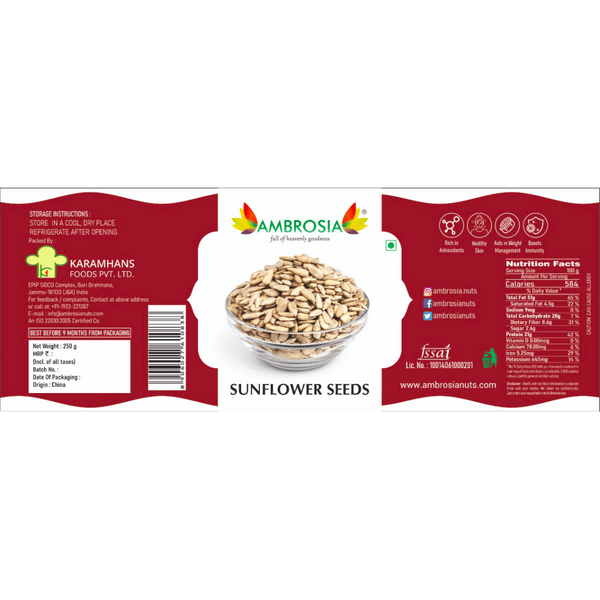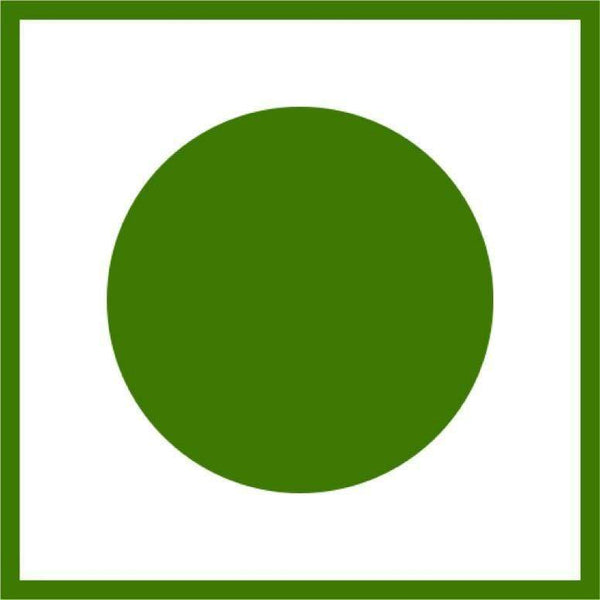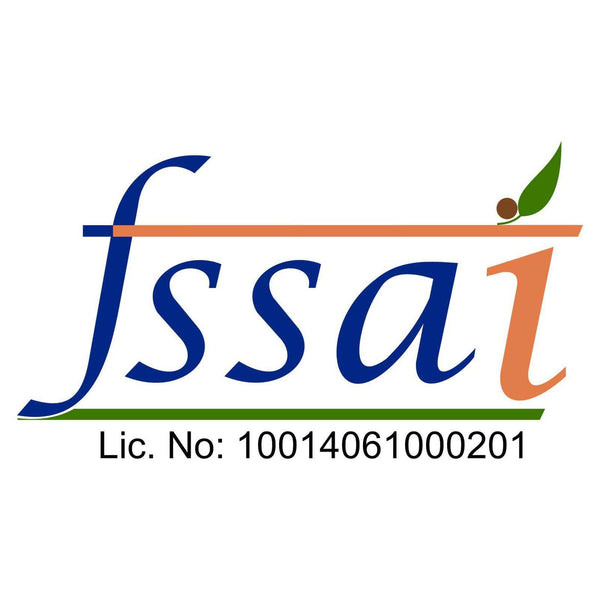 Speacial Features of Sunflower Seeds:


TRUSTED FOR QUALITY : Ambrosia Sunflower Seeds without shell are ready to enjoy ! Ambrosia double-sorts and handpicks premium quality . Try it first-hand to experience heavenly goodness of Ambrosia .

BOTTLE PACKAGING : Ambrosia Seeds come in Reusable bottles that are easy to carry and snack on-the-go

ON-the-GO HEALTHY SNACK : Toss a handful of sunflower seeds on salads , smoothies and breakfast cereals or add them to baked goods. You can also snack on sunflower seeds straight out of the bag

BOOSTS IMMUNITY : Sunflower seeds are a rich source of plant-based proteins, fibre , iron and healthy fats.
Storage: Store Sunflower Seeds in an air-tight container or Ambrosia jar in the refriegerator. They can also be frozen for year-round consumption..

Recommended Intake: 4 table-spoons of Sunflower Seeds contains 6 grams of protein and 2.5 grams of fibre
Walnuts are fresh and crunchy.
Customer name
Excellent almonds in terms of size and quality. Taste is also good
Cheena