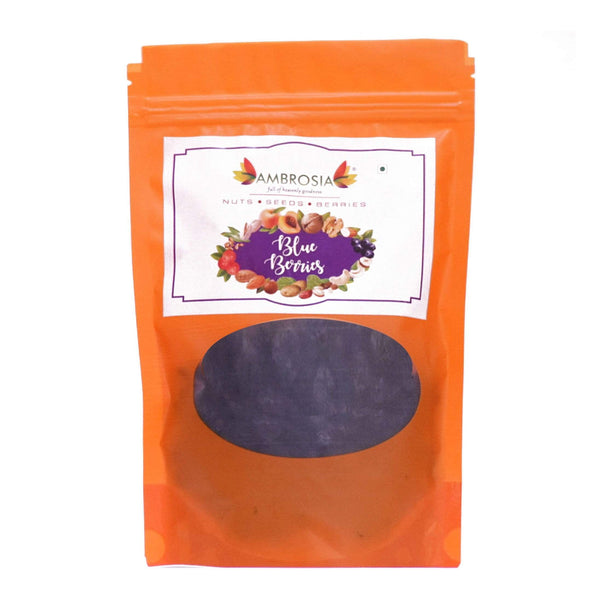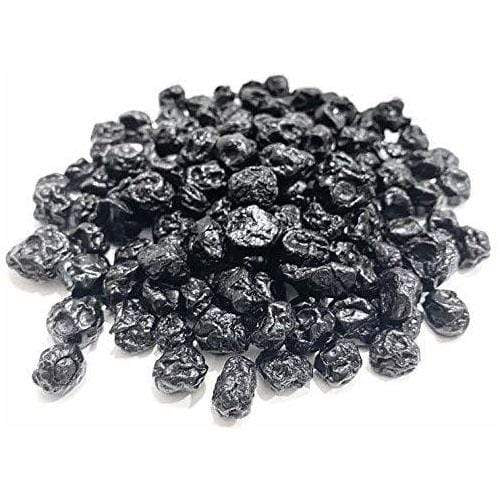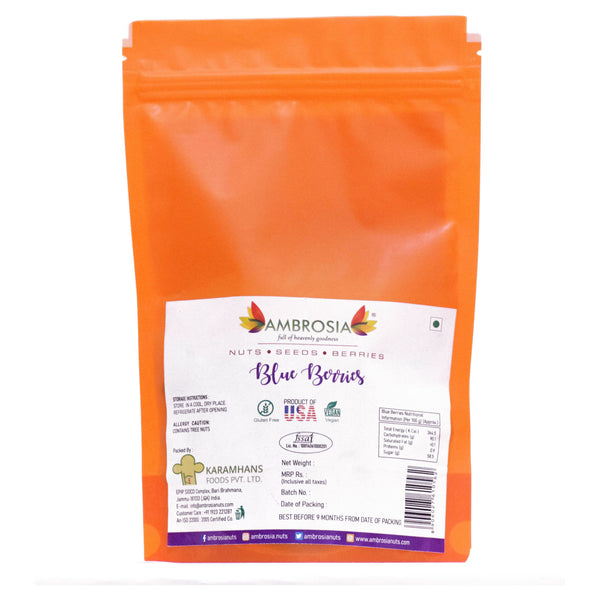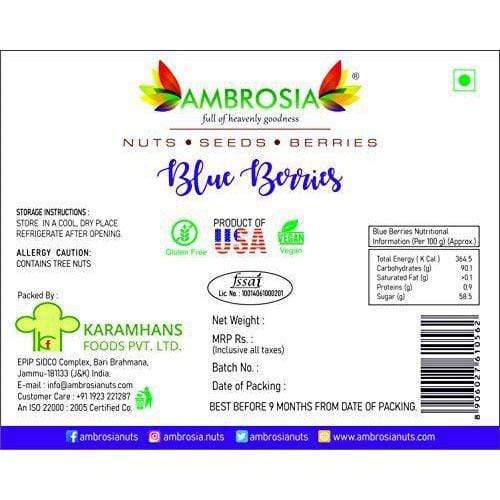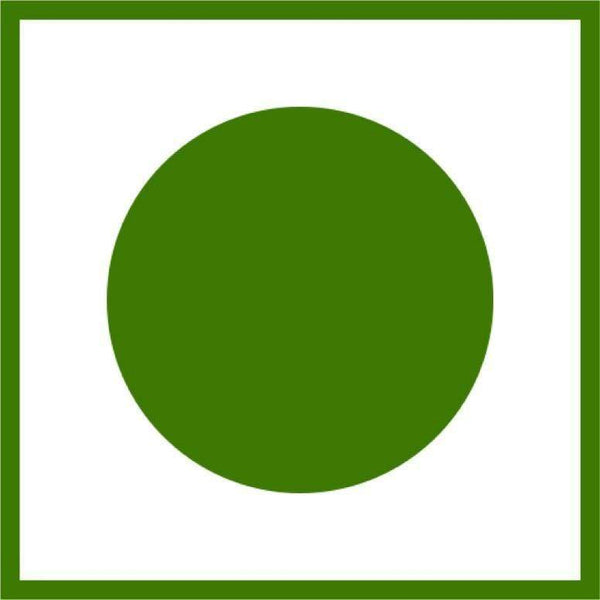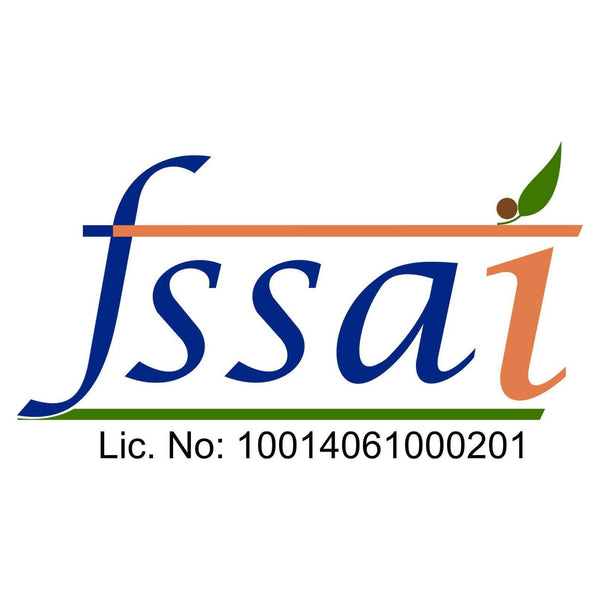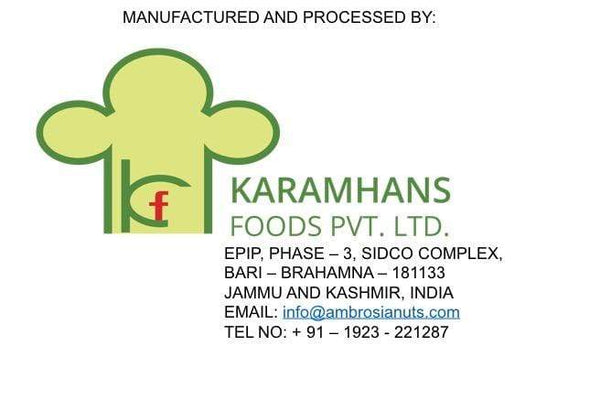 Special Features of American Dried Blueberry - 250g :
Ambrosia Premium Dried Blueberries - Ambrosia handpicks and ethically sources its products from best origins.
Ambrosia Berries are 100% natural free from coloring agents and chemicals .
Ambrosia Blueberries are added with Natural CANE SUGAR to make them palatable. Blueberries are an excellent source of anti-oxidants. With natural sugar , rich in dietary fibre they are excellent choice to top on your yogurts , salads or for ON-the-GO snacking !
Storage: Store dried blueberries in an air-tight container at normal temperatures. In hot and humid environments, it is recommended to store the dried blueberries in the refrigerator.
Recommended Intake: Sprinkle a handful of anti-oxidant rich , delicious and flavourful dried blue-berries on breakfast bowls , salads or custards. Dried blue-berries taste excellent when added in smoothie or yogurts.
Walnuts are fresh and crunchy.
Customer name
Excellent almonds in terms of size and quality. Taste is also good
Cheena