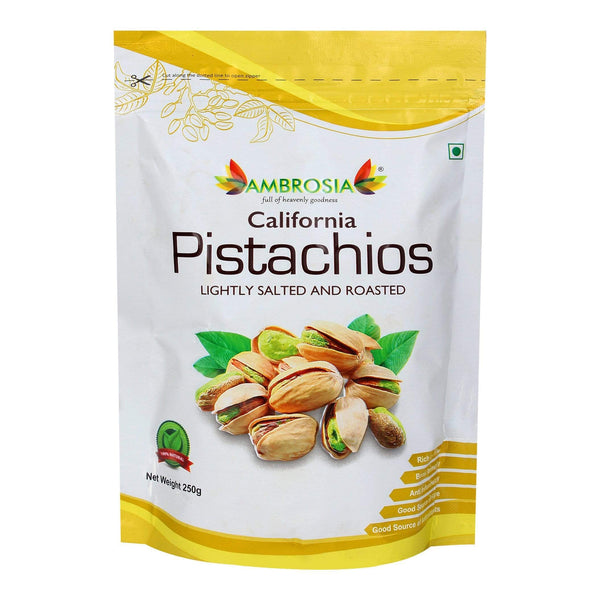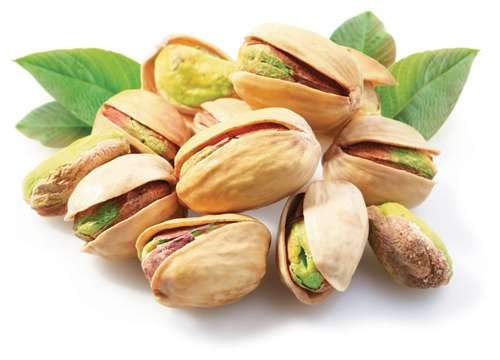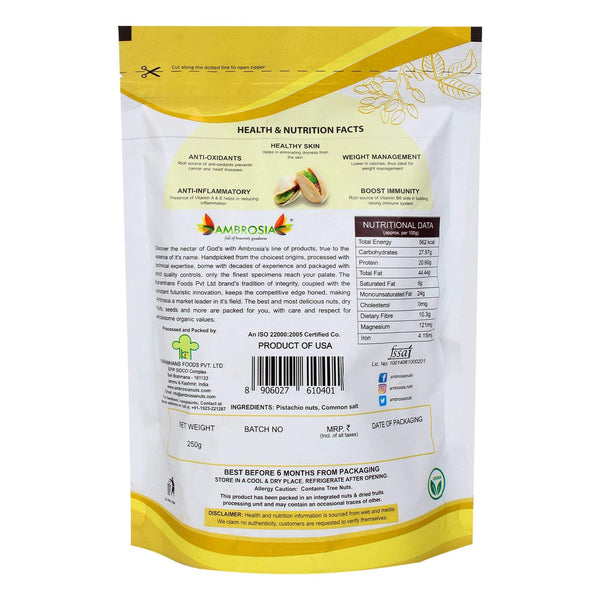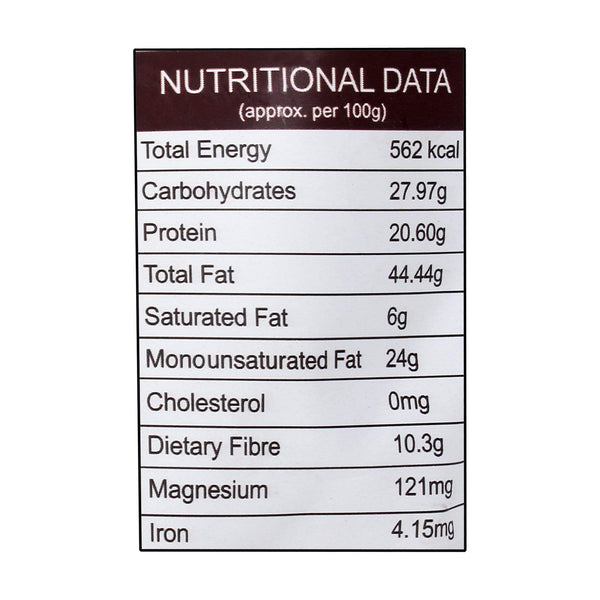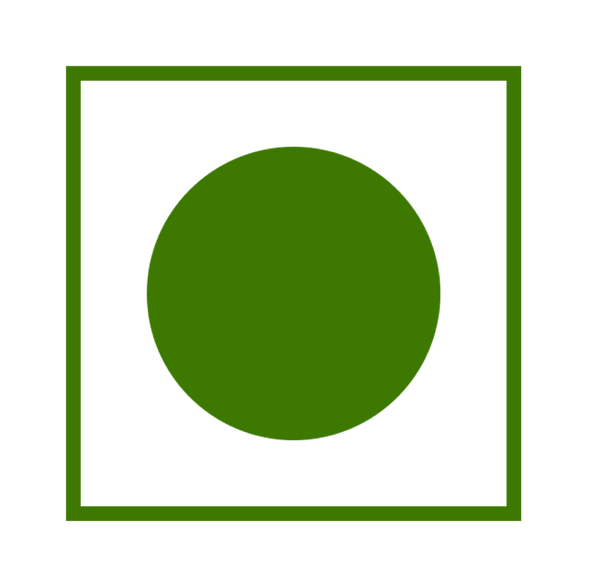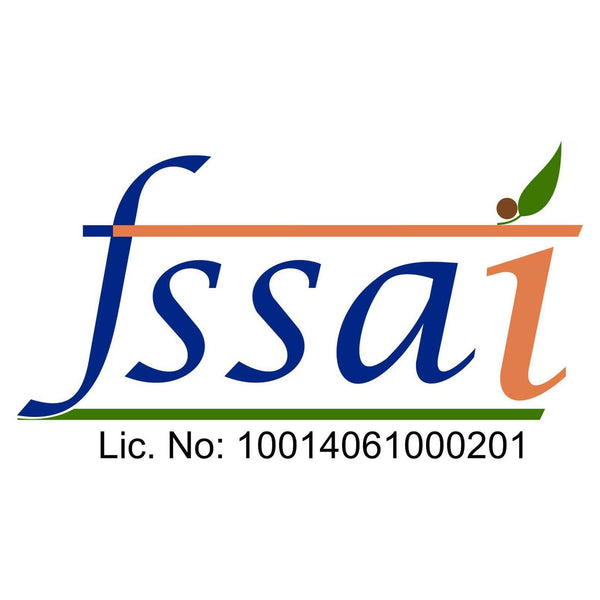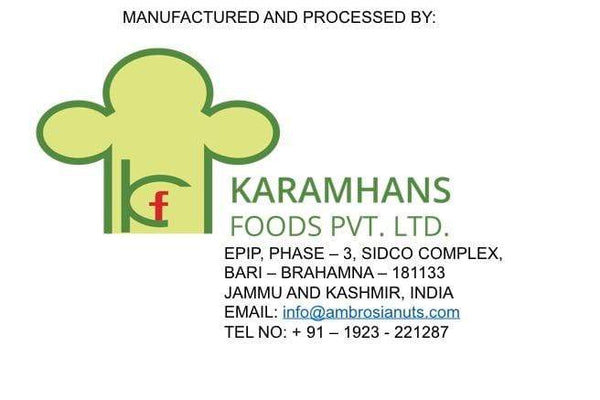 Special Features of California Pistachio - Roasted & Salted :
Ambrosia Jumbo California Pistachio : Lightly Salted and Roasted . Ambrosia handpicks Jumbo sized Pistachio. Then carefully and lightly roasted with premium quality white salt.
DOUBLE- SORTED to remove inedible and empty pistachio shells
BOOSTS IMMUNITY : Pistachios are a rich plant source of proteins , dietary fibre , vitamin B-6, thiamin, phosphorus and copper.
HEALTH BENEFITS : Pistachios are a very high-quality plant source of protein, providing adequate and balanced amounts of essential amino acids and healthy monounsaturated fats .
ON-the-Go HEALTHY SNACK : Great for Snacking at every occasions
Processed and hygienically packed in an FSSAI approved facility meeting international food safety standards
Storage: For most effective storage , store pistachios in an air-tight container in the refrigerator. For daily consumption until your next snacking session store them in re-sealable pouches.

Recommended Intake: A handful ~ 49 pistachio kernels contains 137 mg of phosphorus, 14% of the Daily Value (DV) for the nutrient ,contains 0.4 mg of vitamin B6, helping you reach your daily recommended intake of this beneficial vitamin.
Walnuts are fresh and crunchy.
Customer name
Excellent almonds in terms of size and quality. Taste is also good
Cheena