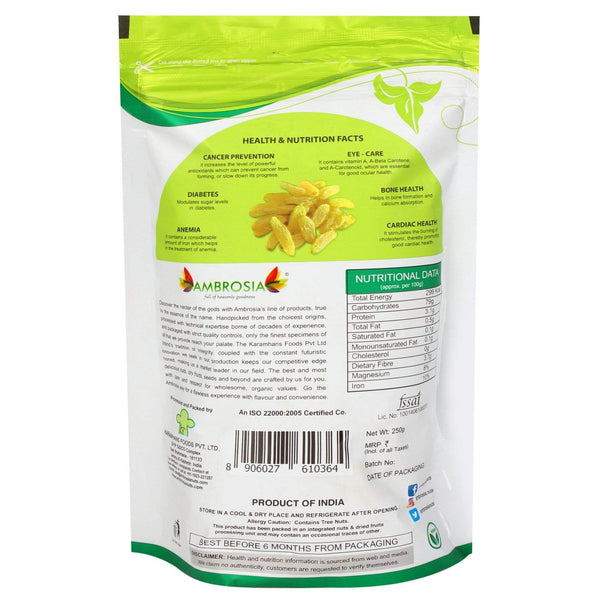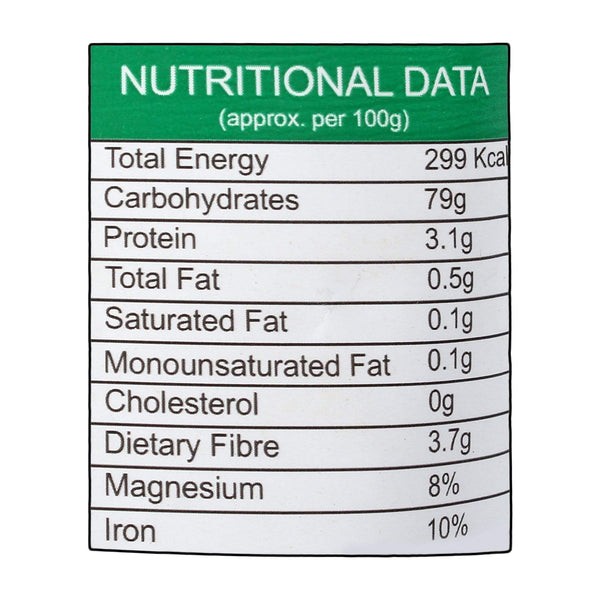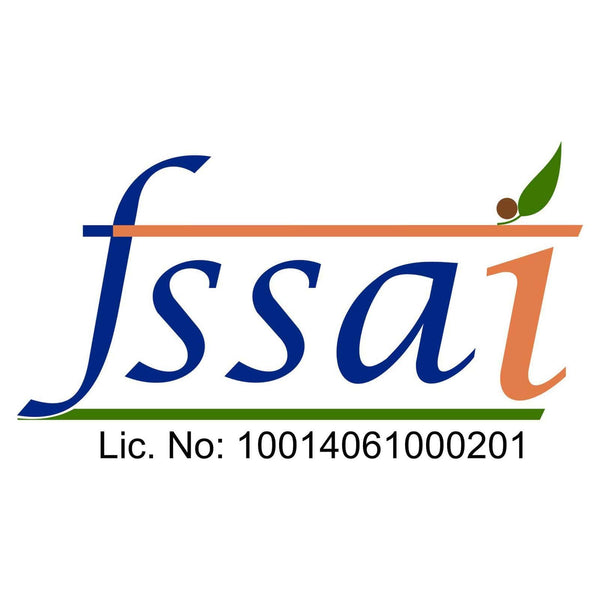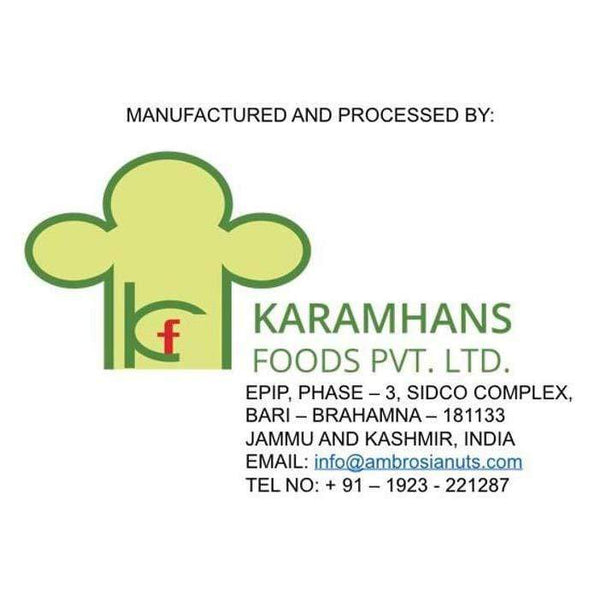 Special Features of Indian Raisins - Extra-Long Green 250g :
TRUSTED FOR QUALITY : Ambrosia Premium Green Raisins are responsibly sourced from Indian farms. These long green raisins are deliciously sweet and chewy. Double-sorted and handpicked for Premium Quality
Hygienically processed and packed in a facility meeting food safety norms
Great source of anti-oxidants , fibre , iron and other minerals , Ambrosia Raisins are a treat to keep yourself healthy.
HEALTHY : Start your day with a handful of Ambrosia Raisins soaked overnight in water. Eat Ambrosia Raisins straight out of the bag or toss them over salads , cereals.
Storage: Keep your Ambrosia Raisins in an airtight container or bag and refrigerate. In a properly sealed container, Ambrosia raisins can last six months to one year.
Recommended Intake: A handful of raisins soaked overnight will relieve your from constipation and save you from iron deficiencies.
Walnuts are fresh and crunchy.
Customer name
Excellent almonds in terms of size and quality. Taste is also good
Cheena